Home
Logis-Tech Associates
Welcome, we are a leading UK supplier of ultrasonic leak detection equipment, vibration analysis camera, Flir thermal Imaging cameras and accessories, work lighting, work tools: locking pliers, etc.,  since 2000 and sell worldwide. A-1 Technical Training, a sub-division of Logis-Tech is an Approved UK Learning Provider (SQA, Edexcel, EAL and CITB) of Engineering courses (distance learning and full-time).
Ultrasonic Leak Detection Equipment
The production of compressed air is expensive, a 1mm leak around a half inch pipe
joint will not be heared without the use of a ultrasonic leak detector. At 6 bar, this
leak is costing between £700.00 and £1200.00 per annum with electricity costs at
10p-12p per kwh. Typically, in many industrial applications you can have hundreds of leaks. Thus these ultrasonic detectors pay for themselves in a very short period of time. Satisfied customers of our ultrasonic leak detector sets include the following companies.
For compressed air or gas detection, ultrasonic leak detectors are the best option available.
These ultrasonic leak detectors can detect gas leaks, refrigerant leaks, compressed air leaks, nitrogen leaks, vacuum leaks and more! These portable handheld ultrasonic leak / stethoscope detector sets are not affected by noise, wind, sunlight or sudden temperature changes and do not require sensor replacement or calibration.
So why do you need to detect leaks? click here to find out! Download an information pack.
---
Our Top Products
---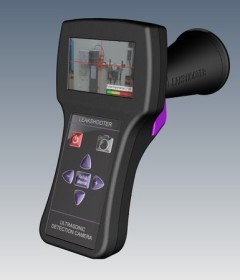 LKS1000
The LKS1000 "LEAKSHOOTER" can listen and see the position of a leak. Using the latest technology it can be used to see and hear compressed air, oxygen, azote, steam… leaks / Electrical partial discharges, corona effects, electrical tracking / Vacuum systems leaks / Seal integrity, tightness test.
Learn More
Watch video of LeakShooter in Use.
---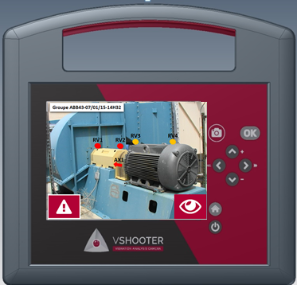 vShooter
The VShooter is a powerful "ALL IN ONE! portable device for your machine condition Analysis. The VShooter is a NEW INNOVATIVE Diagnostic Tool for preventive maintenance. The VShooter is used for fault detection in rotating equipment (fans, motors, pumps and gearboxes, etc,….). Unbalance, misalignment rolling element, bearing faults and resonance conditions can all be detected with the VShooter. On the MCP, MACHINE CONDITION PICTURE, you are able to read the measurements and see the colour coded condition of the machine, which is fused within its picture. ISO Velocity Vibration, Bearing conditions, Temperature, Speed and all detailed information shown in the MCP.Learn More
Watch video of vShooter in Use.
---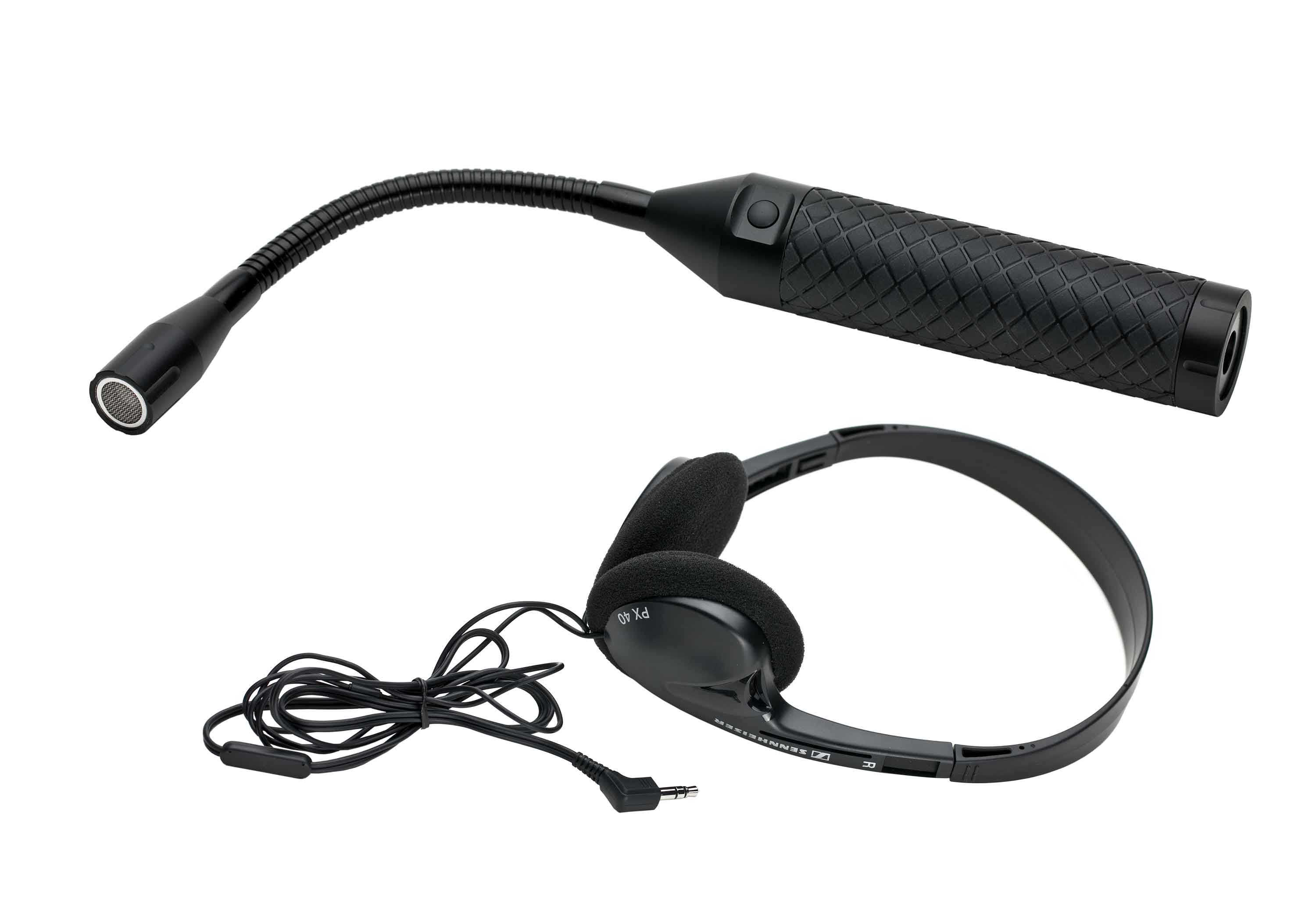 EP500
The EP500 ultrasonic air /gas leak detector equipment is mainly used for most general applications within industrial plants. The EP500 ultrasonic air/gas leak detector sensitivity is fixed.  Ideal for close proximity applications.
Learn More
---
A-1 Technical Training
A sub division of Logis-Tech Associates, is an approved learning provider, SQA centre (SQA- Scottish Qualifications Authority accredited, Centre No: 3009491) and deliver (i) several HNC in Engineering programmes by open learning / distance learning (ii) Two PDA's, by open learning / distance learning and (iii) a HND in Engineering Systems programme by open learning / distance learning.
A-1 Technical Training, Logis-Tech Associates is also an approved Edexcel centre (Pearson Edexcel BTech accredited Centre No: 04454) as well as being a student agency partner for a number of UK Universities and recruit for (i) several flexible HNC and HND open distance learning programmes (Edexcel accredited) (ii) BSc (Hons) in Management degrees in Business, Engineering and Logistics Management by distance Learning (work based).
Logis-Tech Associates are also accredited learning provider of EAL (SVQ level 3) and the CITB (Health and Safety courses) and have 4 other websites;
Main website for engineering courses www.openlearningengineering.co.uk and